TOP
2020 Malbec Select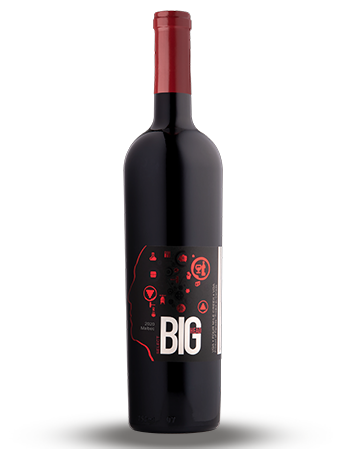 Wine Specs
Appellation
Four Mile Creek
A.B.V. 14 %
R.S. <3 g/L
T.A. 6.14 g/L

SOURCE Four Mile Creek
HARVEST October 16, 2020
FERMENTATION Ambient + Carbonic
ESTIMATED PEAK 2028-2030
SERVE 16ଂC -18ଂC

WINEMAKER'S NOTES After hand harvesting we dried the grapes for 4 weeks, followed by putting them in a stainless-steel tank for carbonic and ambient fermentation for 20 days and then destemmed and returned to tank to macerate for 2 weeks before pressing. The free run went to the 2020 RAW Malbec, the remaining free run and press wine went into the Select. Fermentation finished after a month and the wine was aged for 24 months in new, 225L Moldovan oak barrels.
SOMMELIER'S NOTES There is this Polish dessert called Kisiel, think of fruit consomme thickened with potato starch. It's like jell-o and pudding had a baby, without the dairy. The aromas of the various fruit flavours are a wonderful intensity of natural and unnatural. This Malbec smells of blueberry Kisiel. That with a hint of watermelon/cucumber and vanilla, showing the remaining profile of the standard North American Malbec experience: varietal typicity plus oak. The palate is dry, juicy, ripe, and layered with that vanilla and baking spice. This is a crowd pleaser. Bacon wrapped filet mignon with classic bearnaise sauce and mashed potatoes would make me very happy right now. (Aug. 2023 - JL)


Wine Specs
Appellation
Four Mile Creek