TOP
2017 The Biggest Red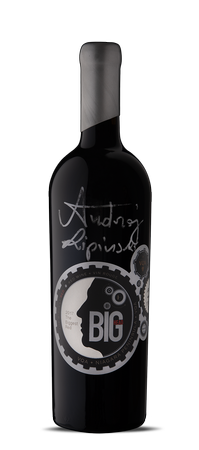 Wine Specs
Appellation
Niagara Peninsula
Appellation: Niagara Peninsula
A.B.V: 15.5%
R.S.: <3 g/l
T.A.: 6 g/l
Source/Blend:
45% Petit Verdot
30% Cabernet Sauvignon
15% Merlot
10% Cabernet Franc
Winemaker's Notes: We dried these grapes using a combination fan dry and kiln dry ranging from 40 to 55 days. We co-fermented all 4 varieties together in the large rectangular concrete tank for 2 months. Then we moved the juice to 2nd fill 225L French oak barrels where it finished fermenting and aging. As with previous Biggest blends it took its time fermenting so we didn't sleep for the 18 months that it took to finish. Malolactic conversion happened early at 2 months.
Sommelier's Notes: In the sommelier world, we would describe this nose as "lifted". Whether it is the alcohol or the slightly elevated volatile acidity, which is natural for appassimento wines, there is a power to this wine that isn't just fruit concentration. There is a combination of fresh and stewed red fruit with an herbal and peppered undertone. You can also notice a hint of oak, but only in a slight tobacco leaf and it finishes with a molasses savouriness. The palate is quite dry, and the tannins grab hold, and the fresh red berry fruit is also layered with umami and a touch of salinity I assume from the Petit Verdot. This is a monster wine that needs decanting and leaving the decanter somewhere cool to make sure you don't go over 18ଂC.
Spec Sheet: – Download PDF –
Wine Specs
Appellation
Niagara Peninsula
Product Reviews
Ashley
(Oct 11, 2021 at 9:13 AM)
One of my favourite reds in the Niagara region. Never disappoints. Dry and well balanced.